A divine paradise awaits all those who visit the land of the Gods. Spread over 10 acres of lush woodlands deep within the valleys of the Western Ghats, feel the slow of time as you immerse yourself in the pure bliss and tranquility of nature.
Golden Pokies Casino: A World of Winning Opportunities
The gambling options at Golden Pokies Casino are practically limitless. Players have access to a plethora of games, enticing bonuses and promotions, and world-class support, all of which combine to provide an entertaining gaming experience. Get started on the road to riches by signing up with https://uxfol.io/85379353 now. Then then, why not opt for the best of the best when it comes to virtual gambling establishments?
A work of art that's our crown jewel, the Vault is a restaurant that is perched next to a serene lake within a beautiful valley. A floating brick canopy built without columns, this architectural marvel seamlessly blends indoors with the outdoors.
Nature beckons you at every corner of this sanctuary, from the gurgling waterfalls, picturesque trails to the natural symphonies of the forest that are music to the ears.
Our rooms, cottages & treehouses provide you the luxury of experiencing nature in all its majesty and becoming one with it.
Whether it's kayaking across a calming lake, trekking through magical trails, or getting competitive at carrom or mud volleyball, we offer an eclectic mix of activities so you can create memorable moments as you unwind amidst a heavenly sanctuary.
If you're looking to escape the humdrum of Work from Home, Devadhare is the perfect retreat. With high-speed WiFi and unbeatable views, experience a peaceful, inspiring working  environment that makes every job enjoyable.
Let us help you create unforgettable memories in paradise. Be it weddings, corporate parties or farewells, find the perfect backdrop for your special events in this one-of-a-kind destination.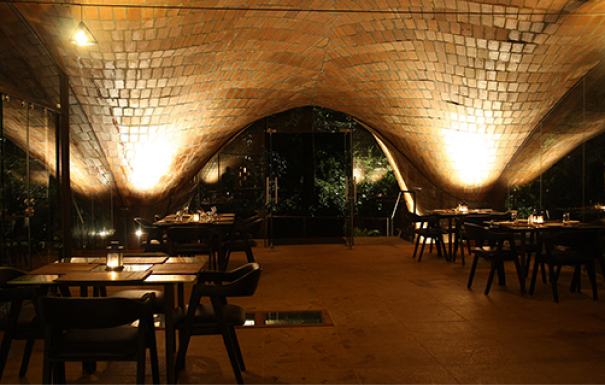 Explore rich Malnad flavours that use fresh local produce and rich aromatic spices to give you a delicious culinary experience unlike any other. Fill your heart and soul with local specialities that will delight your taste buds while you surround yourself with stunning sights.