Looking to indulge in more than just the slow flow of time and nature? Take your pick from a variety of activities that are fun, adventurous and rejuvenating so you can create lasting memories in your own personal paradise.
Perfect for an early morning jog or an evening stroll, the beautiful stone path circling the lake is truly meditative. Dotted with various species of flora, this green trail offers soothing views, crisp air and a calming retreat.
With two gorgeous and gurgling waterfalls situated only a stone's throw away, come discover a blissful spot for a refreshing dip or even a picnic.
Experience the land's wonder as you kayak down the calming lake at the heart of Devadhare. Enjoy floating across serene waters as you breathe in beautiful views all around you.
Hidden within the valleys of the Western Ghats are magical trails that are waiting to be explored. Embark on  exhilarating treks that will help you pause and appreciate the sights, sounds and smells of nature.
If you're in the mood to unwind with a quiet game indoors, snooker is your cue.
Enjoy a friendly game of carrom while you unwind in a natural paradise. A fun way to spend time with friends or family, it's the game for a guaranteed good time.
Take your competitive spirit to the foosball table! An exciting game that is bound to get your energy pumping, settle old scores and new with foosball.
Bask in the warm glow of the campfire as the mist rolls through the valley. Perfect for cold and hazy nights in the hills, sit cosy around the campfire as you warm your body, heart and soul.
If you like getting down and dirty, mud volleyball is just the sport for you! With a court right in the midst of nature, this earthy game is perfect for large groups looking for an active and energetic break.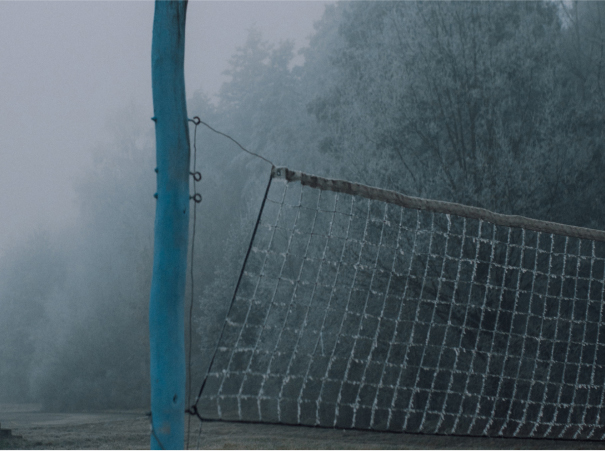 Agni Gudda (Moorukannina Betta): About 100 meters from the resort, this is for those with a streak of adventure.
Ombattu gudda (nine hills): Is a difficult terrain yet satisfying the hard trekkers curiosity! About 24 kms away from the resort.
Jenukallu gudda: 40 kms away, this is one of the best trekking destinations in Sakleshpur, placed among lush coffee plantations and green woods.
Ettina bhuja trekking (Shishila Gudda trek): Situated about 25 kms from Sakleshpur. This has an amazing view of the Charmadi ghat in all its finery!
Sakleshpura Temple: One of the oldest temples in Karnataka, this is dedicated to Lord Shiva – a must visit.
Kukke Subramanya Temple: Abode of Lord Subramanya for those wishing for boons!
Bettada Byraweshwara temple: A 600 year old temple placed between breath taking hills. A must visit for those looking at scenic beauty combined with historical importance!
Devara Mane: Visit the Kalabaireshwara temple and lots of magnificent scenery for the shutterbugs!
Belur And Halebidu: The quintessential heritage spots are just few kilometers away. About 61kms from the resort.
Pandavara gudda: About 34 kms away, this is a very historical place to visit, with a temple at the top.
Manjarabad Fort: One of the unique forts in the country, it was built by Tipu Sultan. It boasts of its interesting octagonal design with eight walls showcasing Islamic architecture.
Hadlu waterfalls: Just 2 kms away, this is the best scenic place to visit.
Abbe Falls: About 100 kms away, scenic and touristy, this is a perfect place for those looking at having a go at swimming under the waterfalls.